Module 1
Why Survey Design Training Matters


Our first module, Why Survey Design Training Matters, provides real examples of surveys that generated questionable or conflicting data. Common sense shows that there were problems with these survey questionnaires, but the survey authors did a cursory design effort, never considering whether the questionnaires had wording issues.
Perhaps you've taken surveys that were aggravating – or quit surveys part way – because the instructions were incorrect or unclear, the branching logic was flawed, the wording was dense, or the survey just wasn't engaging.
For a survey to deliver meaningful data, a rigorous design process is needed with knowledge of survey design practices and issues. This module makes the case that effective surveys require knowledge of survey processes.

Module 2
Survey Overview & Workshops Curriculum Overview



Our second Introductory module, Survey Overview & Workshops Curriculum Overview, provides an overview of the surveying process. We lay out the critical issues that need to be considered for each step in the survey process:
Survey Questionnaire Design
Survey Administration &
Survey Data Analysis
We then spell out the agenda for each of those three workshops that will arm you with this important knowledge. Additionally, we cover some survey project management issues.
We recommend you watch this module before you move on to any of the three Workshops since this module provides the context for what follows.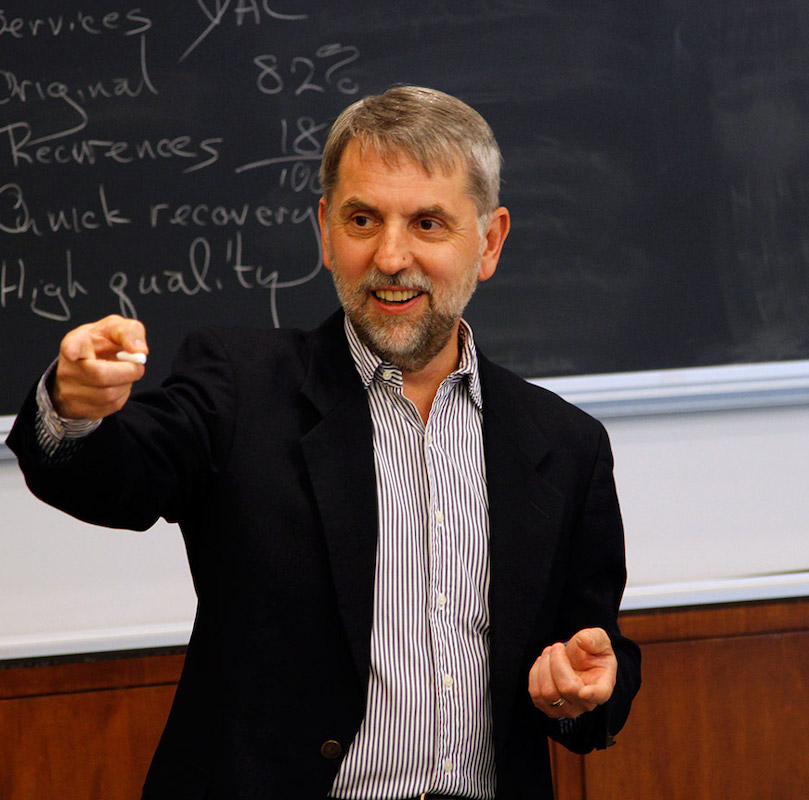 Meet your instructor
About Fred C. Van Bennekom

Dr. Frederick C. Van Bennekom is Principal of Great Brook. He is also an adjunct faculty member at Northeastern University's College of Business Administration where he teaches Operations Management in the Executive MBA programs. He also teaches service operations at Babson College and in Harvard's Certificate in Management Program.
Fred has authored many surveys used by service organizations for service program development and quality control purposes. Fred authored Customer Surveying: A Guidebook for Service Managers, and the Support Services Questionnaire Library, published by the Customer Service Press. Fred has also co-authored a major research report on Best Practices in Design for Supportability: Gaining Competitive Advantage from Customer Support, with Keith Goffin of the Cranfield School of Management in England.
Prior to his academic career, Fred served ten years as an information systems consultant for Digital Equipment Corporation's Field Service organization. There he developed management reporting systems for field management applying data collected from the service management systems. During this decade, Fred became grounded in the customer support services industry. 
Fred received his A.B. from Bowdoin College and his masters and doctoral degrees from Boston University's School of Management. Fred has published in both industry and academic journals and is a highly acclaimed speaker at industry conferences worldwide, including SSPA, ICMI, HDI, DCI, Pink Elephant, and AFSM. He is past president of the Minuteman Boston chapter of AFSMI and the Boston Chapter of the Association of Support Professionals (ASP) and co-produced Voice of the Customer conferences. He also served as a judge for ASP's Best Support Web Sites competition.